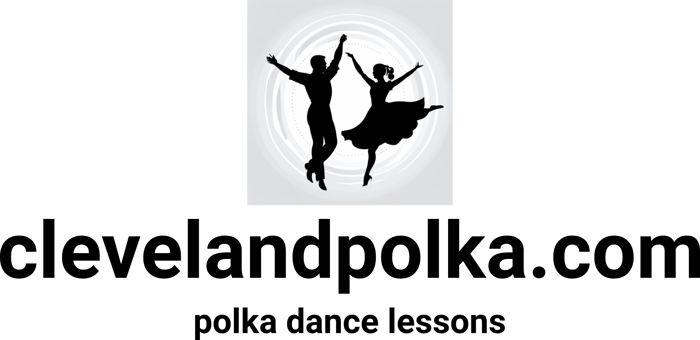 WELCOME TO CLEVELANDPOLKA.COM
UPCOMING DANCES AND LESSONS
MORE VIDEOS IN MY YOUTUBE PLAYLIST https://www.youtube.com/playlist?list=PLUeya1zzsAy7dCgN_CFlCZQHrYv38_j3g
Fri - Dec 29 -- Sun Dec 31 - Independence, Ohio. Embassy Suites at 5800 Rockside Woods Blvd. New Years Eve Extravaganza. Featuring welcome party on Friday from 8 pm to 12 am. Saturday The Project Polka Band and Michael Costa and the Beat Polka Band will be playing from 4 pm to 10 pm. Jam session from 10 pm to 12 am. Admission $25 per person. Sunday Dinner at 5 pm. Music from 5:30 pm to 1 am featuring Michael Costa and the Beat Polka Band, Dynabrass Polka Band and Polka Family Polka Band. Admission $125 Sunday. For both Saturday and Sunday Admission $145.
Sun - Jan 21, 2024 - Independence, Ohio. POLKA DANCE LESSON DURING THE FIRST BAND INTERMISSION at the Holiday Inn Rockside Road at 6001 Rockside Road in Independence, Ohio for the Cleveland Polka Association Lounge Party featuring "Jodie Maddie's Uptown Sound Polka Band' playing from 1 pm to 5 pm. Donation $14. PUBLIC WELCOME!!!! For more info contact Elaine at 216-496-0223.
You are welcome to join my Cleveland Polka Dancers group on Facebook at https://www.facebook.com/groups/807101507416040
send email to caseyk613@yahoo.com
CHECK BACK FOR MORE DANCES, VIDEOS AND LESSONS TO BE ADDED!!!!
The polka triple step basic with a simple switch. @caseyk7998
How to simple switch the follower from home to the side and back home. @caseyk7998
A demonstration of Chris and I dancing a polka. @caseyk7998
Another way to dance a polka. @caseyk7998
How to practice the triple step. @caseyk7998